Visiting Breslin Farms
Some of our favorite products in Open Produce come from Breslin Farms, located near Ottawa, Illinois, about an hour and a half drive southwest of Chicago. On Monday we took the Breslins up on their farm tour invitation. Molly Breslin and her father John Breslin acquired the farm four years ago and have been transitioning into organic production. They mainly grow wheat, corn, and edible beans (black beans, tiger-eye beans, and soy beans), but are also testing out some smaller patches of crops like garlic and onions. We carry their flour, wheat berries, and beans when they are available.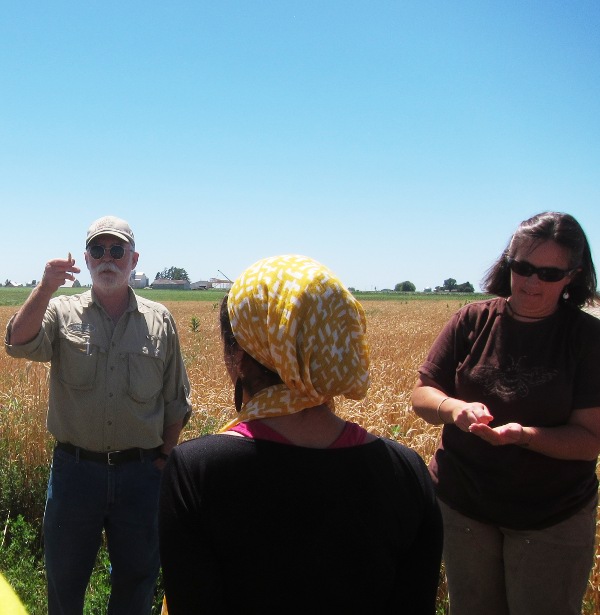 John and Molly Breslin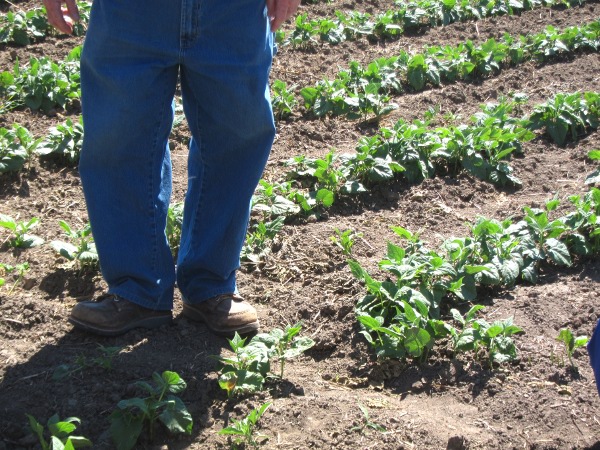 Beans, and Farmer John's feet
Their 90-acre farm includes a buffer zone between their organic crops and their neighbors' conventional crops, a support shed, and a restored native-species prairie along the creek. The creek sometimes floods and carries chemical runoff from nearby farms, so its banks are not suitable for organic crops. The prairie prevents erosion, provides a habitat for helpful bugs, and attracts destructive bugs like the Japanese Beetle away from the crops.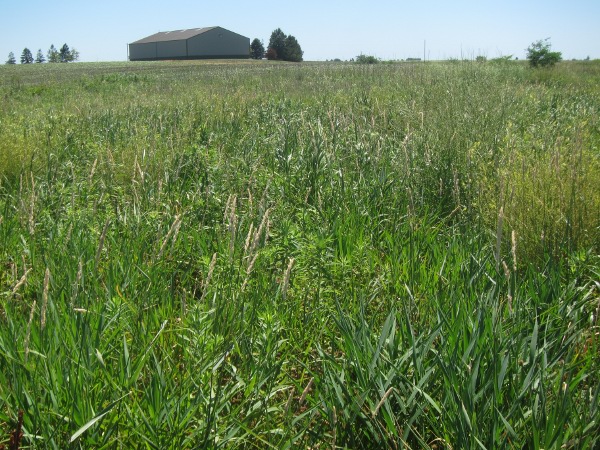 Prairie. Ok, it was more interesting in person.
Not everything is easy on an organic farm. Because they don't use pesticides, they have to do more hand weeding. But their yields are high, usually a few bushels per acre higher than their neighbors.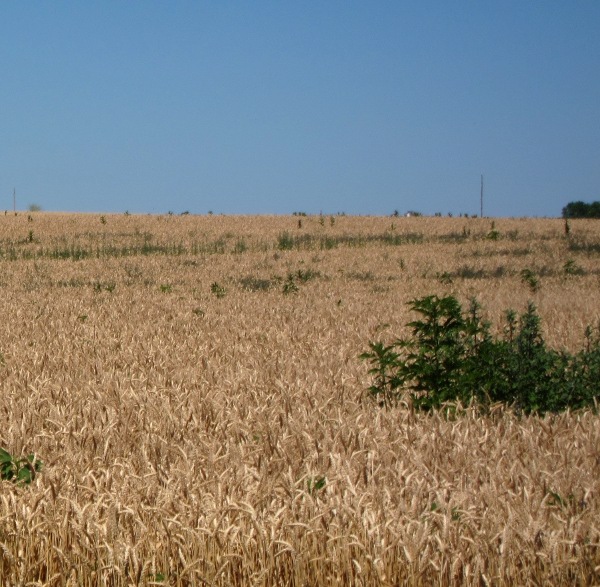 Wheat, with a few weeds not seen in non-organic fields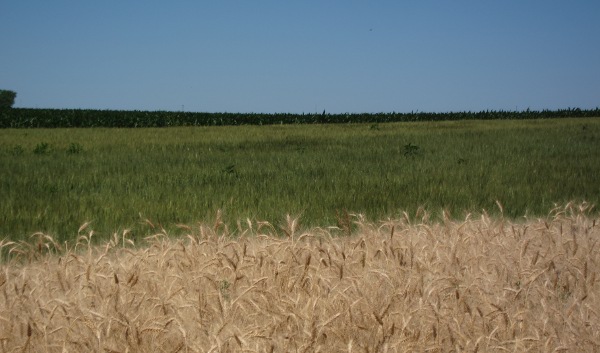 Ripe wheat (foreground), unripe wheat (middle), corn (dark green), sky (blue)
We were super happy to have been able to go on this tour — it's great to see where our food comes from — and we hope to go on similar adventures in the future! Stay tuned!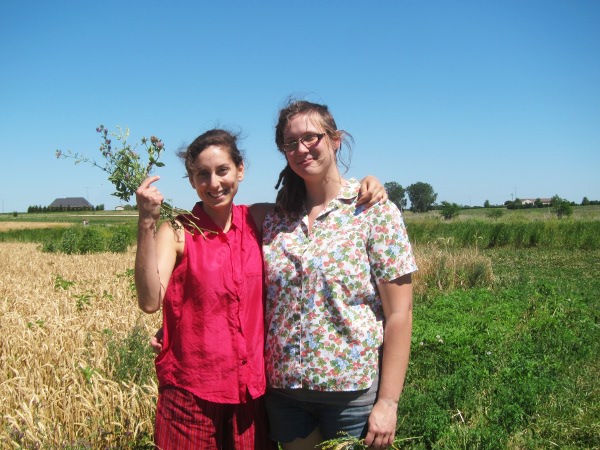 Amanda and Becci, super happy